Meet our staff...
TOM BEEBE
Owner/Officer
Years Experience: 29
Specialty: Corporate Travel Management, International Travel, Customized Travel
Destination Certifications: Sandals/Beaches Preferred Agent, Marriott Hotel Specialist
Travel Experience: Hawaii, Europe, Alaska, Mexico, Canada, Cruises
Favorite Destinations: Alaska, Canada, Mexico, Caribbean
PETER DURBETAKI
Owner/Officer
Years Experience: 25 in Travel, 7 in Corporate Marketing
Specialty: France (Paris, Provence, Côte d'Azur), other Europe, Australia, Los Cabos, Independent Travel
Travel Experience: France (Paris, Provence, Côte d'Azur, Normandy, Loire Valley, Dijon and Côte d'Or, Languedoc-Roussillon), Italy, Spain, Germany, Austria, Greece, Turkey, French Polynesia, Australia, Disney (Florida, California and Paris), Japan, Mexico, Caribbean and many U.S. destinations including Hawaii.
Favorite Destinations: Wherever I am going next...
LOYAL CHARLES
Leisure Travel Manager
Years Experience: 33
Specialty: Cruises, Vacation Packages, Leisure Groups
Certifications: Master Cruise Counselor (MCC), Certified Travel Counselor (CTC), Caribbean Destination Specialist
Expert Certifications: Royal Caribbean Cruise Lines, Carnival Cruise Lines, Princess Cruise Lines, Cunard Cruise Lines, Hawaii, Cancun, Outrigger Hotels and Resorts, AM Resorts.
Travel Experience: Mexico, London, Amsterdam, Switzerland, Caribbean, Hawaii, Copenhagen, Galapagos, 19 Cruises
Favorite Destinations: Acapulco, London and EVERY cruise ship he's been on!
Loyal has been with UNIGLOBE for 21 years. Although his official title at UNIGLOBE Five Star Travel is Manager of Leisure Travel he does handle corporate travel with his passion being leisure travel. If you are looking for someone to help you plan the perfect vacation, give Loyal a call. With his professional knowledge and personal experience he can assist you with all your leisure travel needs.
SHANE D. NORRIS
Manager/Corporate Travel Services
Years Experience: 24
Specialty: Corporate, International Air
Travel Experience: Hawaii, Paris, Greece, Amsterdam, Berlin, Caribbean Cruises, USA, Caribbean Islands, Mexico
Favorite Destinations: Berlin, Amsterdam, Greece, Paris
SHERI COHEN
Senior Travel Consultant/Group Specialist
Years Experience: Former agency owner and travel agent since 1982.
Specialty: Planning the perfect vacation whether it be a group, couple, family or individual travel. I have escorted many incentive and group cruises and especially love escorting and planning very popular ballroom dance groups.
Destination Certifications: Certified Travel Counselor (CTC).
Travel Experience: Alaska, Australia, Belgium, Belize, Bermuda, Canada, China, Costa Rica, England, France, Galapagos Islands, Greek Islands, Greece, Ireland, Hawaii, Holland, Hong Kong, Italy, Japan, Korea, Mexico, Scotland, South Africa, South America, Thailand, Turkey, about 30 cruises and all the major Caribbean Islands.
Favorite Destinations: Mediterranean, Greek Islands, South Africa, Scotland, Hong Kong and any cruise, especially the ballroom dance cruises.
All my clients are important to me and I love my job. I am also very happy to be back with the Uniglobe family. I would love to help you plan your next vacation.
STANLEY COHEN
Senior Travel Consultant
Years Experience: 20
Specialty: Cruises and land packages to Europe, Caribbean, Mexico and United States.
Travel Experience: United States, Western Europe (especially Italy, Greece, Turkey), Australia, Galapagos, Costa Rica, South America and South Africa
Favorite Destination: South Africa
MARISSA BARKER
Senior Travel Consultant
Years Experience: 26
Specialty: I do it all! But I love booking vacations, destination weddings and corporate incentive trips.
Destination Certifications: Mexico Specialist, St. Lucia Specialist, Caribbean and Western Europe, Real Resort Destination Wedding Specialist, Sandals Certified, Couples Resorts Specialist, Starwood Pro.
Travel Experience: I've been to most of the Caribbean, a larger part of Mexico, parts of Central and South America, a great deal of Europe, Israel, the UAE and a small part of Oman.
Favorite Destinations: Never been anywhere I didn't love. And I would go back to every single place (and have to some!)
SUSAN ROSEN
Senior Travel Consultant
Years Experience: 33 years (former travel agency owner)
Specialty: Mexico, Europe, Israel, Honeymoons, Groups and customized travel
Travel Experience: Caribbean, Mexico, Italy, England, Canada, Israel, Cruises
Favorite Destinations: Mexico, Italy, England, Israel
FRANCINE LOWE
Senior Travel Consultant
Years Experience: 16 years
Specialty: 50% Leisure and 50% Corporate bookings. Las Vegas and Spa Vacations.
Destination Certifications: Aruba Certified Expert, Marriott Hotel Specialist, Hyatt Hotel Specialist, Las Vegas Travel Expert, Hawaii Destination Specialist, Sandals and Beaches Preferred Agent, Super Club Super Agent, Wynn Las Vegas Ambassador, Isram World of Travel Certification, Budget Smart Agent, Destination Spa Vacations Certification, Cayman Island Specialist Agent
Travel Experience: Caribbean, S.E. Asia, Europe, South America, Galapagos, Central America, North America Train Journey across the Southern Antebellum on the American Orient Express. Flew to England on the Concorde and took the QEII Cruise ship back to the US on the 50th Anniversary D- Day sailing in 1996.
Favorite Destinations: Everyone always asks me this question. A lot of the "best trips" have been with who I was traveling with rather than the destination. I have enjoyed every place that I have ever been to except one city.
MICHELLE BEATTY-SCHOFIELD
Personal Travel Concierge
Years Experience: 13 years
Specialty: Travel Concierge, Family and Multi-Generational travel, Destination Weddings, Groups, Luxury Travel
Destination Certificates: Disney
Travel Experience: Caribbean, Mexico, East Africa
Favorite Destinations: Kenya, Jamaica, Riviera Maya, and Wherever I've just visited...
JUDY THOMPSON
Senior Travel Consultant
Specialty: Family reunions, gatherings and group travel are a natural extension. These have become my Specialty whether on land or sea.
Destination Certifications: none
Travel Experience: I became interested in travel while studying to become a genealogist. It was a natural and perfect fit. My ancestors apparently loved to travel because they sure are scattered. To search for lost relatives I studied and traveled where they lived. I have combined the two passions, travel and genealogy; www.judysctt.com is the result.
Favorite Destinations: Small ships and River cruises are my very favorite. I have cruised the Mississippi River, Columbia & Snake Rivers, the Caribbean, Mexico, Alaska, Germany, and the Mediterranean.
CHARLOTTE BARNES
Accounting
Specialty: Keeping track of the money.
Charlotte is probably the most important person to everyone in our agency. She keeps the money straight and makes sure we all get paid on time! As for our clients, well she is there to help them as well. She is the one to call if you have any questions about your billing or need a copy of a past date ticket or invoice.
Always eager to help, you can count on Charlotte to answer any questions you have promptly and efficiently.

The Signature Collection sailings offer Exceptional Value, Enriching Experiences and Exclusive Amenities. Click here to get started...

Our culinary vacations have been designed to excite and surprise you with intimate wine and culinary experiences to iconic destinations on riverboats, cruise ships and on land. Many of our trips include exclusive, By-Invitation-Only experiences and amenities.
Click Here to view current offers...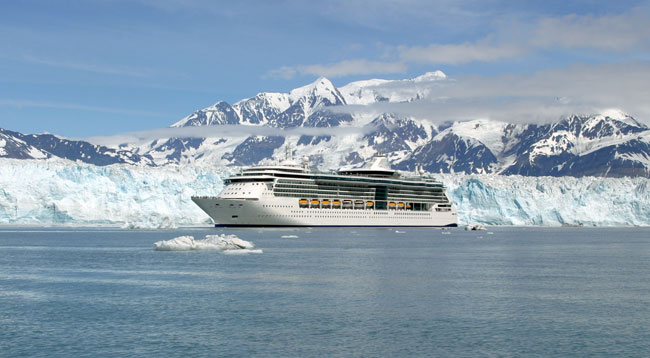 Explore Alaska
There is no place on earth quite like Alaska.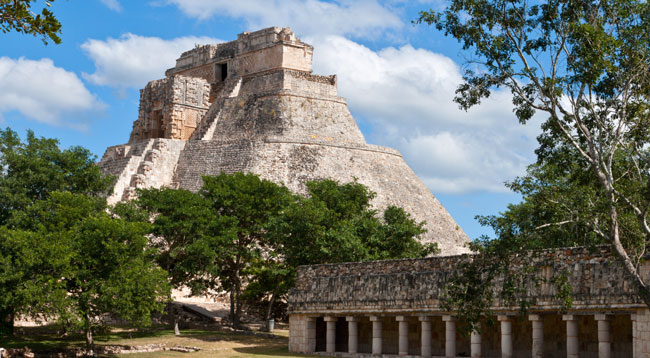 Escape to Mexico
Experience Mexico's beaches, natural beauties, are culture.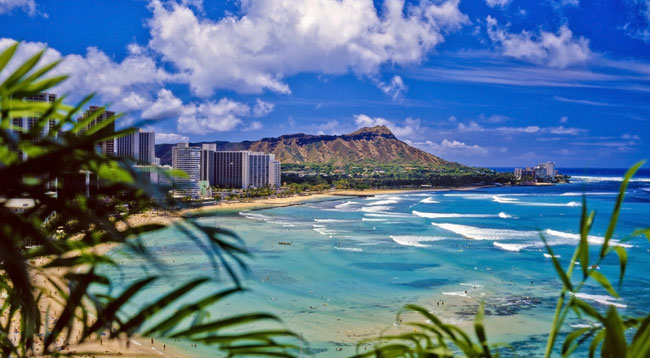 Visit Hawaii
Find a romantic getaway or a break from every day life in paradise!